Joel VanderVeen
June 13, 1953 - May 12, 2015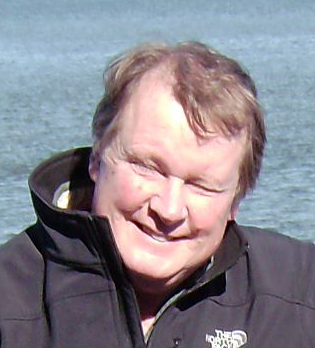 Joel Lee VanderVeen [61], a very special husband, father and brother passed away on May 12th peacefully at his home on Pine Lake (Plainwell, MI), after a hard fought battle with cancer. Joel was born on June 13th,1953 in Kalamazoo, MI to Henry Vander Veen and Crystal Kersten (Vander Veen) Horst. Joel grew up in Fulton and Portage, MI and later his family relocated to Pine like where Joel then attended and graduated from Delton Kellogg High School in 1971. After high school Joel married his high school sweetheart, Cheryl Champion,1974 at Doster Community Church.

In his younger years, Joel worked for the Glowing Ember's Girl Scout Council for five years and was known fondly as "Ranger Joel" at Camp Merrie Wood. In 1979, Joel and Cheryl decided to adventure to Oregon where he worked for the US Forest Service at the Bear Springs Ranger District on Mt. Hood. Joel also, simultaneously, worked for the Oregon State Highway Department at Government Camp's maintenance section. From there, he moved on in his career with The State of Oregon Highway Department. in 1983 Joel and Cheryl purchased a home and farm in Pine Grove OR and were blessed with their first daughter, Amanda Lee Vanderveen in 1982. Their second daughter, Sunny Ann Vanderveen, arrived a few years later in 1986. Joel's 2 daughters were his pride and joy. After 8 years of farming their 60 acres of land, Joel and his family decided to return to Michigan in 1998 to be closer to their extended families.

After returning to MI, Joel worked for The Dana Corporation starting in 1998, as a Materials Manager from which he retired in 2011. After retiring, Joel enjoyed restoring his 1962 wooden Chris Craft boat which he launched for the first time in July, 2014. Besides Joel's affinity for restoration, he spent the majority of his retired days on Pine Lake boating, fishing, playing guitar and entertaining family and friends. Joel was a family oriented man always making sure is wife and kids were taken care of.

Joel was preceded in death by grandparents, Martin and Lillian Kersten and William and Grace Vander Veen. Also by his step father John Horst, mother, Crystal Kersten Horst, father Henry Vander Veen, brother, Marty Vander Veen, and half-brother Perry Vander Veen.

Joel is survived by his wife Cheryl Vanderveen and his daughters Amanda VanderVeen and Sunny VanderVeen. Also his sisters Lynn Campbell (Douglas) and Cheryl L. Vander Veen and his brother Jim Vander Veen (Donita). As well as his step-mother, Margeret VanderVeen and half-sister Joy McMeekan (Greg), along with many nieces, nephews and more distant relatives and his much love dog and and Friend, Gracie.