Catherine Peacock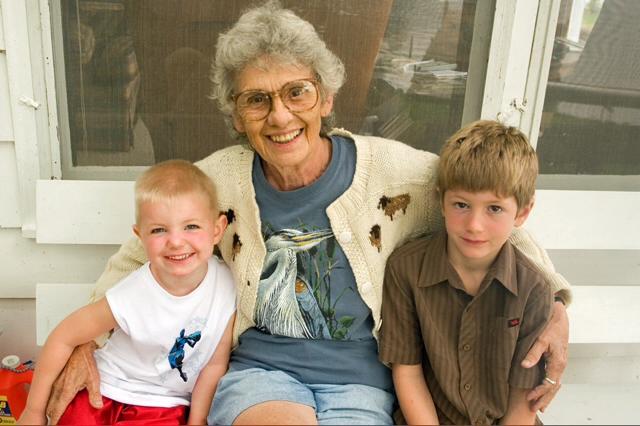 We are sad to announce the passing of a good friend and Pine Lake #1 Resident, Catherine J. Peacock on Wednesday, April 30, 2014.
Cathy was born in Kalamazoo, MI on March 15, 1932 to Charles and Josephine (Deurloo) Barton. Cathy graduated from Otsego High School with the class of 1950. On June 20, 1952 she was married to Donald Peacock at the Otsego United Methodist Church. She and Don continued to live in Otsego until 1965 when work moved them to Centreville, MI.
Cathy loved the arts and was a skilled spinner and knitter and a wonderful wife, mother and grandmother. Cathy had worked at the abstract office in St. Joseph County and had also been an advocate for the probate court. She had volunteered for the St. Joseph County Election Board, the St. Joseph County Fair and for Red Cross blood drives for many years. Catherine had also served as the Village President for Centreville for several years. She enjoyed birds and the wildlife around Pine Lake where she spent many summers at the Barton family cottage since the 1940s.
Catherine was an accomplished fiber artist who excelled at spinning, natural dyes, weaving, knitting and rug hooking, creating many original patterns and winning numerous awards for her work throughout the years. She was a founding member of the Weft and Wooly Spinoakers, a weaving and spinning group in St. Joseph County who have given spinning demonstrations for school children and fair-goers over the years at the St. Joe County Grange Fair.
The most important things in her life were her friends and her family members. Catherine is survived by her children, Ray (Ruth Ann) Peacock of WI, Sue (Ted) Jusczcak of Sturgis, Molly (Tony) Ettwein of Portage and Bill (Yolanda) of TX; 9 grandchildren, Thad & Charles Juszczak, Catherine & Sam Ettwein, John & David Moschel, Amanda, Carlos & Trey Ozuna; 10 great-grandchildren; siblings, Charles (Naomi) Barton of Otsego and Jo Ann VanderBorgh of Plainwell. Cathy was preceded in death by her husband Don in 2001; grandson Benjamin and by her parents.